Humane Shelter of Steuben County Needs $15K For Vet Bills
By: Beth Swary - Friday, September 22, 2023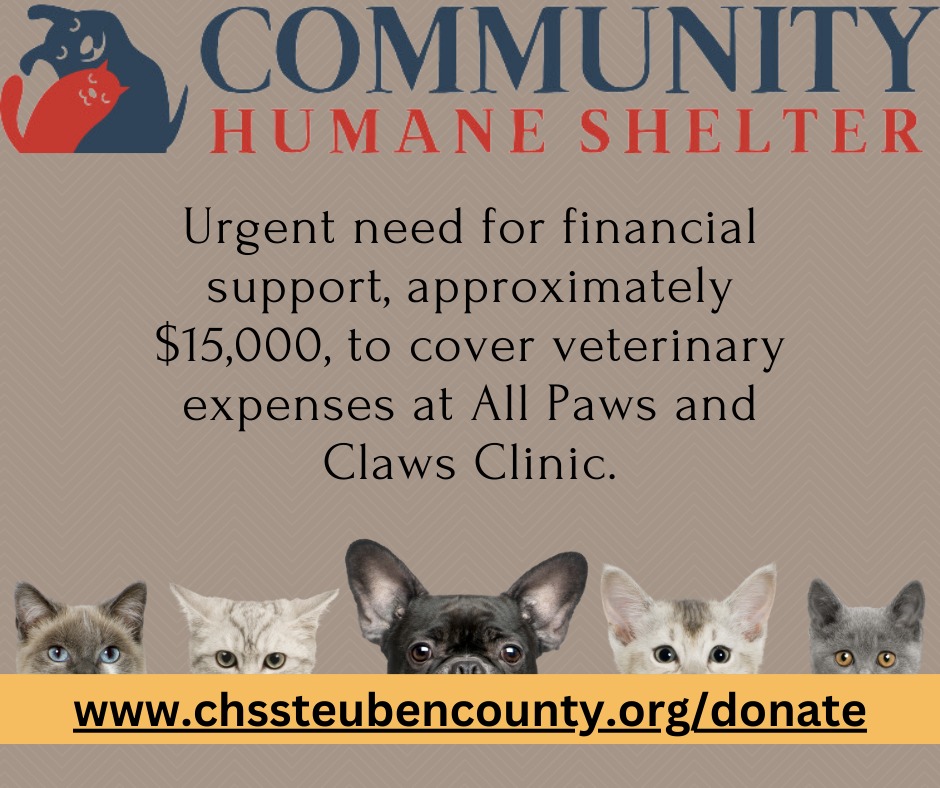 ANGOLA - The Community Humane Shelter of Steuben County needs to raise $15,000 to cover veterinary bills.

On a post online, the shelter said, "We are facing an urgent need for financial support, approximately $15,000, to cover veterinary expenses at All Paws and Claws Clinic. These funds will go towards essential services like spaying and neutering, treating injuries, and addressing illnesses in our shelter animals."

Donations can be made directly to the Community Humane Shelter of Steuben at www.chssteubencounty.org/donate or they can be made to All Paws and Claws Veterinary Clinic located at 2005 N. Wayne Street.

" Every dollar counts and brings us one step closer to ensuring they have a brighter and healthier future."