Zeb Wise Wins Tezos All-Star Circuit Of Champions Title At Eldora Speedway
By: Beth Swary - Monday, September 25, 2023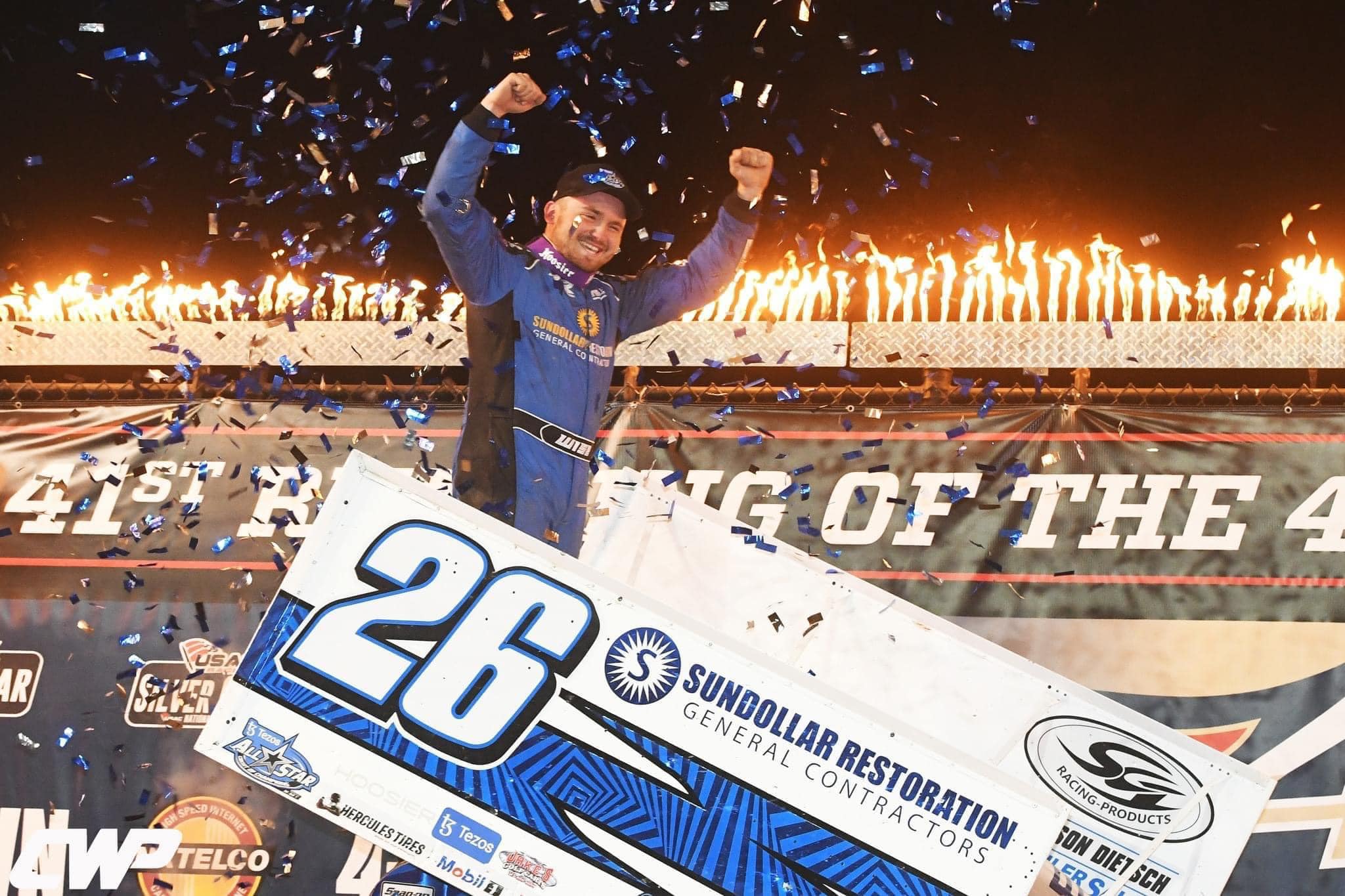 ROSSBURG, OH - Angola native Zeb Wise won at the Eldora Speedway on Saturday, September 23 to secure his first Tezos All Star Circuit of Champions title.

The race at the, "World's Greatest Dirt Track," in Rossburg, Ohio came down to the wire stated reports from FLO RACING.

Wise who is of Rudeen Racing came out on top, not only earning a 4-crown Nationals title, but also an All-Star team championship for Rudeen Racing.

Wise had a dramatic finish as he only led in the last four laps of the race.

He earned a cash prize of $10,000 for his 4-Crown Nationals win and secured an $80,000 team championship prize for Rudeen Racing.